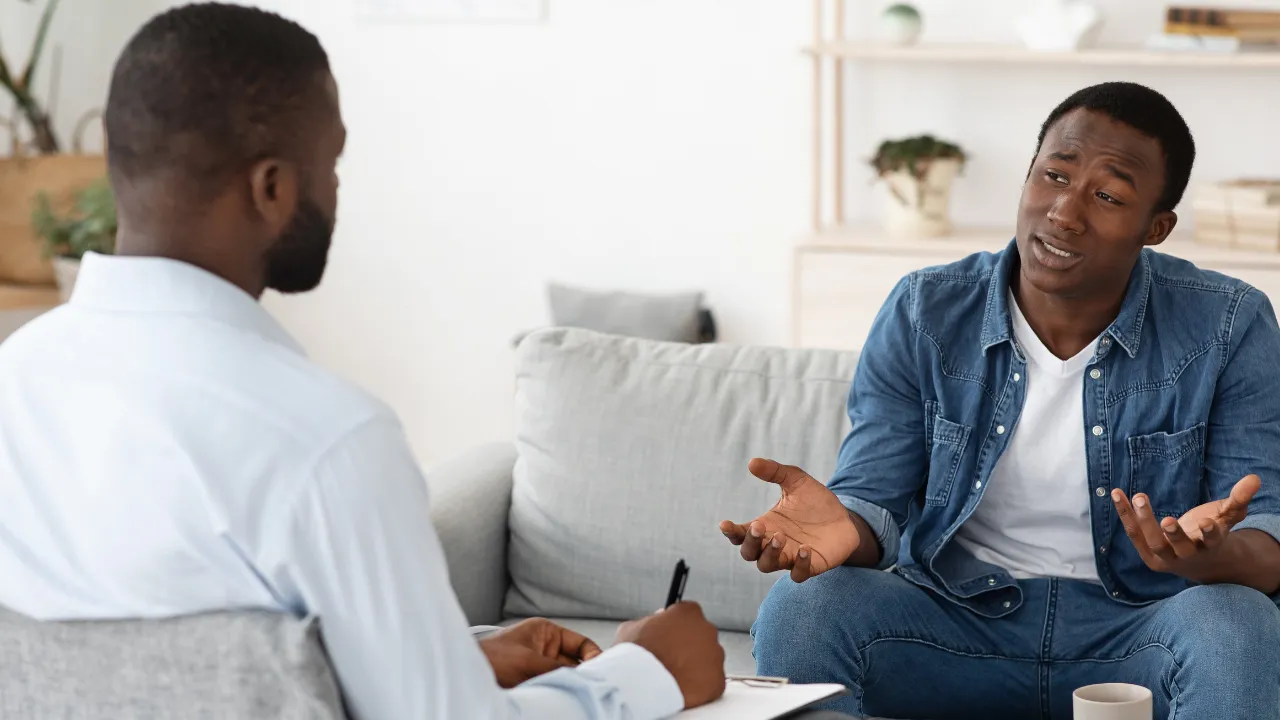 Research focusing on mental health among African Americans is on the rise. However, very little research addresses age and gender differences in attitudes, beliefs, and how men and women cope with mental health issues. Depression is one of the most common mental health problems among African Americans of both genders. Many people hesitate to seek treatment because of the stigma associated with mental health problems. Many African Americans have suffered trauma that they might not remember or are fearful to talk about. Unresolved issues may result in anxiety, behavioral issues, physical pain, and depression.
Black Community and Mental Health
Mental health problems are common in Black communities. The National Institute on Minority Health and Health Disparities states that African Americans are 20 percent more likely to suffer from major depressive disorder than white people. The rate is increasing in young Blck adults between the ages of 18 and 25. However, Black Americans of all ages are less likely to seek mental health treatment than white adults. The U.S. Department of Health and Human Services Office of Minority Health states African Americans are more likely to have persistent sadness, depression, and feelings that they have to put forth more effort in whatever they do.
Racist Attitudes and Effects on African American Men
Black history in the United States is very different from the experience of white people. Slavery created wealth for white people and is the root of white supremacy. Anti-Black laws, policies of today, and racist attacks have a profound impact on African Americans and have long-lasting effects. These factors are the reasons African American men in Oakland, CA shouldn't hesitate to seek Black Therapy.
Black Men and Mental Health Treatment
Traditional stereotypes of Black men have contributed to many Black men not seeking mental Black Therapy. Outdated concepts about how Black men must always be strong and masculine have contributed to many men not seeking mental health treatment. Continuous exposure to discrimination and systemic racism are contributing factors and have an adverse effect on millions of African American men. Many Black men have internalized behaviors to fit in with society which may cause reluctance to seek medical help. The effects can be chronic.
Limited Resources Available to African American Men
Several factors have contributed to mental health problems in Black communities. Attacks on African Americans, systemic racism, and the pandemic has all contributed to feelings of isolation. Many Black people don't trust the medical community due to abuse referred to as medical testing. Deterrents from seeking mental health treatment include demanding work schedules, lack of medical insurance, or living in locations without access to transportation and medical services. The stigma associated with mental health prevents people from seeking treatment.
African Americans struggling with anxiety, depression, or PTSD shouldn't have to suffer when help is available. The mental health needs of African American individuals and couples are unique. Mental health treatments are available to help couples with relationship challenges. Black therapy treatment options in Oakland, CA may include acceptance commitment therapy, cognitive therapy, and methods to help individuals resolve issues within their families.